Create a standout
CV and get
interview ready
Ekaterina Naumova,
HR Business Partner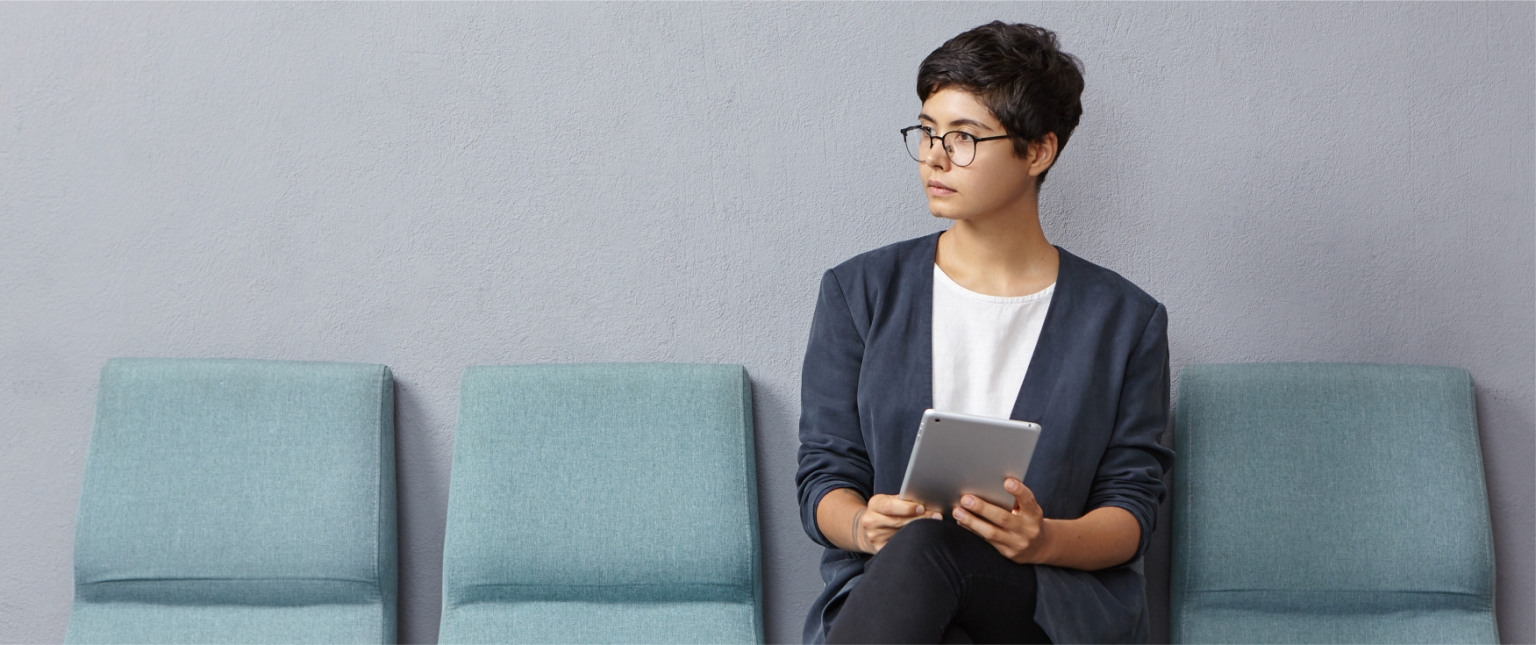 Your CV is your face in the digital labor market (as well as your LinkedIn profile). It should be neat, clear, and short. And it must be truthful. As an HR professional, I've looked through thousands of CVs, and there's no magic template that guarantees you a job. However, here are some tips that will help to make your CV more attractive.
Keep formatting simple
Employers receive enormous numbers of CVs and do not have time to read them all. They use filters or CV screening software, which automates the process and matches job applications against vacancies. This screening system typically converts your CV to a text-only file, so avoid using creative formatting and images. Ensure all text is located within the body of the CV, use keywords from the job description and avoid unusual section headings. I also recommend using a consistent font throughout the CV for clarity. Fonts and colors should be attractive and readable, so don't use a font size of less than 11 pt. Additionally, your CV shouldn't be too long: 1-2 pages is enough.
Avoid private information
Start with your full name and contact details. Some candidates also include a photo, marital status, and age, but I advise against this. This kind of information does not influence the level of your professionalism but it can create unnecessary bias and also problems with automated screening software systems. Is it a good idea to include your mission or motto in a CV? Well, no. Usually, this is a very general phrase and provides no real value.
Skills are essential
Instead of writing about goals, save space and highlight your skills, which are a crucial part of a CV. It's better to focus on hard, rather than soft skills. For example, if you are applying for a technical position, be sure to mention your patents and certificates, especially international ones. This demonstrates that you are invested in your professional development and interested in improving your skills. This will be an advantage if you are looking for a job in cybersecurity as the industry is one of the most dynamic in the world. Please be careful not to use generic sentences such as: "Excellence in delivering large-scale, complex programs with a focus on technology and transformation", or "Collaborating with leadership teams to evaluate technology challenges", which sound pretentious and don't really say anything significant.
When describing your experience, start from the end
List your previous jobs in reverse chronological order, including dates and company names, and include a short description of each business. Add more details on recent roles and fewer on older ones. If there are gaps in your career, add a note explaining them. It's also good to provide the reason why you moved from one company to another. Ensure your CV reflects your responsibilities and achievements, and if possible, quantify your success or write about accomplished projects.
Lacking experience? Focus on education
If you are a fresh graduate and don't have enough work experience, outline some interesting university projects you have participated in. Students should ensure their education is at the top of their CV. However, professionals need only include basic information about their education, such as university, degree, field of study, year of attendance, and academic honors. Sections like "Awards", "Publications", and "Hobbies" are not essential unless you would like to share something special briefly.
In a cover letter, apply to a person
I once received a CV via post. I might have been willing to invite a candidate to the interview, but then I noticed he had put the competitor's name in the cover letter and explained why he wanted to work there. So, always be attentive when writing cover letters and don't copy and paste them if you are applying for the same position at a different company. A cover letter works if it is personalized. It's more appropriate to start with the name of the hiring manager, rather than "Dear madam/sir". It should provide a concise introduction about yourself, your skills and experience that are related to the role specification. You should also explain why you are interested in the position and working for that specific company. Write a polite message of appreciation for considering your application and say that you are looking forward to hearing from them.
Be ready for the interview
If an HR professional appreciates your CV, you will be invited to an interview. Ask a friend to help you prepare for this by talking to them about your skills and prepare a short story about why you are applying for the role. Let your friend ask standard questions like, "What are your goals for the next five years?" In the cybersecurity industry, we are very open to receiving applications from candidates who used to work in entirely different areas, such as finance, marketing, engineering systems development, etc. If you have relevant experience for the position you are applying for but have never worked in cybersecurity, tell the recruiter your reasons for wanting to change fields and what you expect from the role. This is crucial – employers are interested in a long-term collaboration and want to know you share the same goals, otherwise it will be a mismatch of what you and a company can offer to each other. Show the HR professional that you are motivated and aware of cybersecurity-specific features, dynamics, and constant changes. This will demonstrate that despite not having experience, you are willing and enthusiastic to learn.