The prevalent perception of today's IT industry is that it is male-dominated sphere. This makes many girls insecure about joining the tech world, thinking it's not the right place for them. We decided to take a closer look into the life of the Global IT Service Desk, one of Kaspersky's IT departments led by a woman.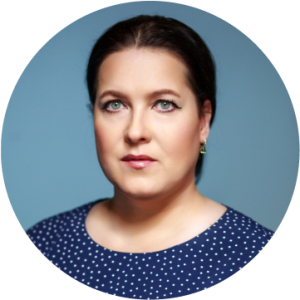 Alexandra Potemkina — Director of Global IT Service Desk
Alexandra is Director of Global IT Service Desk. Under her leadership, the department grew at least fourfold, and now consists of approximately 130 dedicated professionals.

To be honest, Kaspersky was my first step into the world of IT. Prior to this, I had extensive experience in managing internal and external support, but not specifically in IT. When I came to work here, I immediately realized that the tech industry is quite competitive, where you have to be a professional first and foremost, and your professional skills are valued the most.

But the truth is that if you have the curiosity to understand various issues, and the knack for effective communication, you can definitely pave the way to success. In fact, these qualities can give you a genuine opportunity to establish yourself and gain the respect you deserve. This motivated me to work even harder and delve into everything more quickly.
The Global IT Service Desk is a large department at Kaspersky. It employs more than 100 people and supports the IT work of all the company's employees.
My education has also helped me a lot in developing my professional skills. For instance, my academic background where I received a bachelor's degree as a Physics and Mathematics teacher from a teacher training institution has been instrumental in my work as a manager. It helped me cultivate crucial qualities such as empathy, methodical thinking, negotiation skills, and attention to detail, which continue to greatly benefit me in my current role.

Being a manager of such a large department means understanding the needs of individuals – of those seeking IT support and of your own team members. It's about foreseeing potential challenges, engaging in effective communication, embracing a structured approach, and dedicating attention to details.

If you dream of becoming a leader of the team, I advise the following:

01/
Don't be afraid of male colleagues. Your professional qualities are the only important aspect. And if you work hard, you will definitely achieve your goal.
02/
As a female, you can also bring many valuable characteristics that could greatly benefit a team. These include empathy towards each team member and other colleagues, a detailed attitude to every task, and a proactive and forward-thinking mindset. Don't hesitate to embrace and showcase these qualities within your team, as they can enhance the overall atmosphere of any management group.
03/
And of course, you will be evaluated – this is common in any industry and gender. The most important thing for you to do is to just love your job and to continually develop your skills. If you are constantly learning new things, you will never be bored in your job and you will always succeed!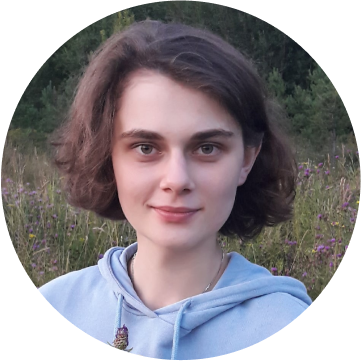 Yuliya Zabalueva — Data Center Support System Administrator
I have been working at the IT Service Desk for two years. I came here as an intern through the SafeBoard program, and thanks to this I found myself in the server infrastructure maintenance department. When an intern arrives, he or she normally has only basic technical skills, but what's important is that they have basic technical knowledge, they are neat, and can work systematically. Everything else can be taught on the job.

After a few months, I was already so good at handling systems that I was offered a full-time position as an administrator. Now, of course, I have much more responsibility: not only for myself, but also for my colleagues and interns. Despite the fact that our department is usually considered a «male profession», I have never faced any stereotypes or biases at work. On the contrary, I am actively developing a team and I feel great it. I am convinced that the profession has no gender – after all, we perform the same tasks.

A significant turning point in my journey was encountering a female university lecturer. Her lectures had a profound impact on me, as they showcased through her example that a woman can, both work in IT and, become a renowned expert in the field at a top-tier university.

From my perspective, there's a lack of role models that could inspire girls to venture into the field of IT: be it their peers, bloggers, or even movie heroines. After all, even in movies and TV series, the image of an IT administrator has always been very stereotypical — pictured as a bearded man in a stretchy sweater. It makes me happy to see that things are starting to change now.

A lot of girls feel hesitant about pursuing STEM subjects because they see them as traditionally male-dominated areas. There have been studies showing that women sometimes turn down job opportunities if they feel they lack the necessary skills, while men tend to give things a shot even if they're not fully qualified. My advice to girls would be to take action and not let fear hold them back.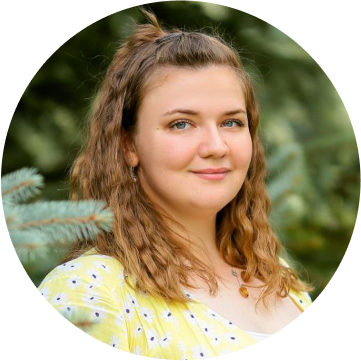 Alena Novoselova — Application Support Engineer
I have been working at Kaspersky for four years. When I joined the company, there were only 15 people in our team, but it has been continuously growing and expanding, and now we have 25 people in it. There used to be only two girls, but I am glad that this number is not remaining static, as we now have six female professionals on the team.

In the Service Desk, the first-line application processing staff, whose team I am part of, are responsible for supporting all the users of the Kaspersky internal network. Front-line work involves not only technical skills but also working with people. It is always important for us to remember that on the other side of the screen, there is a completely real-life person with emotions. They might be worried or nervous, but their task is to support the person on the other side of the screen, calm them down, and offer technical assistance to help them address the issue at hand.

Working on the front line requires you to constantly move forward, which has always inspired me. After all, moving forward is my motivation and goal, which is why I decided to leave the humanitarian field a few years ago and start a career in IT. In 2021, I was even nominated as one of the top performers at the Annual Kaspersky Awards. This just proves that, just because you don't have an extensive background in IT, it doesn't mean that you can't become successful through hard work and diligence.
If I had the opportunity to meet myself a few years ago, I would have told myself to fear less and do more. Now I realize, everything can be learned and achieved if you want it enough and you are willing to make an effort.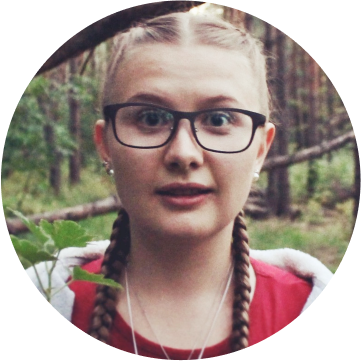 Marina Samokhval — System Administrator Helpdesk
I've been working at Kaspersky for a year in the front-line support team, and I've already fallen in love with working here and with the work environment here. When I joined Kaspersky, I was immediately assigned a buddy who guided me through the intricacies of working at my department. This helps you adapt to the specifics of the work in this particular unit and, of course, fosters a strong sense of camaraderie within the team. My buddy happened to be a female colleague, but I can confidently say that in IT, it doesn't matter what gender you are.

If you are an expert and can provide professional counseling, it doesn't matter whether you are a man or a woman. What's more, it often doesn't matter at all how old you are. Whether you are still a student or an adult of 35+, if you possess the knowledge and have expertise, you will be respected by your colleagues and will inevitably succeed.

If you learn a lot on your own and are not afraid of unconventional tasks at work, it gives you the opportunity to have a wider career choice in the future when it comes to IT. I spent significant time studying on my own alongside my main responsibilities, reading about computers and indulging in hands-on experience by disassembling and reassembling them at home. At work, I was happy to take on the testing of new processes, of updating application algorithms, and much more. I want to try everything that helps to develop our department and aids in my professional growth.

Self-development opens up all types of doors to unanticipated career paths that you may not have even imagined. Therefore, you should never rest on your laurels and should continuously strive for more.